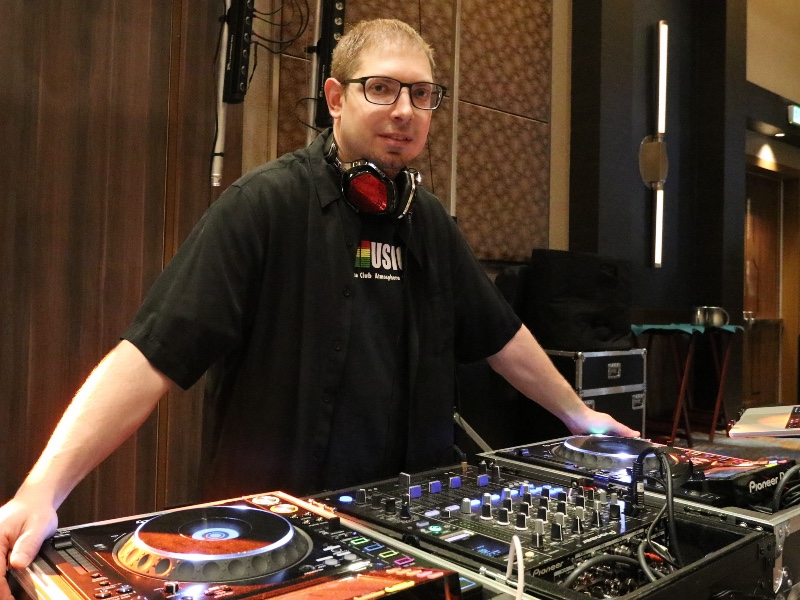 Corporate and Business Events Package - Starting at $999
We are all tired of the same old corporate parties. Unbutton those collars and live a little on the wild side with a DJ who will keep the dance floor moving. Do you want to set your corporate party apart this year? Light up your party like a club and turn the music up with DJ Illusion.
DJ Illusion offers several packages for turn-key convenience or the ability customize your event with à la carte pricing. Packages include everything you need from a dance lighting and sound perspective and can be further customized to best meet your needs. Prices start at $999 for two hours of music and run $300 for each additional hour. I will work to accommodate any special requests you might have and to coordinate with the theme and décor of your venue. Sound-only and DJ only pricing is also available upon request. Call 206-552-9118 for a quote.
Packages Include:
Clean music edits, appropriate for guests of all ages
Premium sound powered by RCF and JBL to keep your party's dance floor moving
Club-style lighting effects that are sweet to look at and even more fun to dance under
Dance music and remixes that are only heard in clubs, mixed live on Pioneer CDJs, the club-standard media player
A premium wireless, hand-held microphone from Shure for making announcements
Seattle's own DJ Illusion
Getty Images Holiday Party 2022
Club-style package, with karaoke, and green uplighting.
Customer Review Great event. Stephan was very flexible in providing additional lighting, 1/2 Karaoke/ 1/2 DJ options, and music options.
Craig N., Getty Images Holiday Party 2022 Read More Reviews >
Customer Review We hired DJ Illusion for our department holiday party (~70 people). The music selection was current and fit with the atmosphere of the venue. He provided a karaoke option with a huge catalog to choose from. Having a DJ and karaoke set the tone for evening and everyone had an amazing time.
Thanks DJ Illusion!
Jolene K., Getty Images Holiday Party 2015
Read More Reviews >
Miss Washington USA Pageant 2016
Company Holiday Party - Prohibition Gastropub
Customer Review Stephan was a wonderful professional to work with. I would definitely recommend him to anyone looking for a DJ to make your night special. I plan on using him again.
Paul E., Ammar's Mediterranean Grill
Read More Reviews >
Seattle EMP